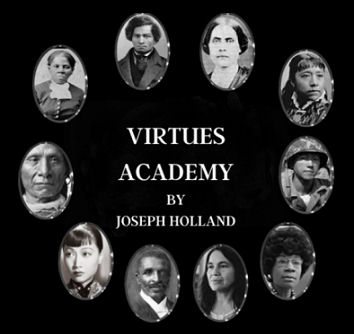 WORD OF THE DAY
PERSONAL CONTEXT
HISTORICAL CONTEXT
SUCCESS PRINCIPLE
CIVICS LESSON
BE MOTIVATED BY YOUR VISION
No application made, no questions asked, no examinations, rulings,
exclusions; no machinations, no fees. The doors stood open for every one of us.
Mary Antin
In 1894 Mary Antin, a 13-year-old Russian immigrant, came to Boston with her family. Almost twenty years later Antin's book "The Promised Land" was published, in which she described her very first day in America.
In our flat we did not think of such a thing as storing the coal in the bathtub. There was no bathtub. So in the evening of the first day my father conducted us to the public baths. As we moved along in a little procession, I was delighted with the illumination of the streets. So many lamps, and they burned until morning, my father said, and so people did not need to carry lanterns. In America, then, everything was free, as we had heard in Russia. Light was free; the streets were as bright as a synagogue on a holy day. Music was free; we had been serenaded, to our gaping delight, by a brass band of many pieces, soon after our installation on Union Place.
Antin also wrote about her great vision for her American journey.
Education was free. That subject my father had written about repeatedly, as comprising his chief hope for us children, the essence of American opportunity, the treasure that no thief could touch, not even misfortune or poverty. It was the one thing that he was able to promise us when he sent for us; surer, safer than bread or shelter.
Her dream of an American education was consummated a few months later on her first day of school; consequently, her soul was full of passion to excel in the classroom and beyond.
The apex of my civic pride and personal contentment was reached on the bright September morning when I entered the public school. That day I must always remember, even if I live to be so old that I cannot tell my name. To most people their first day at school is a memorable occasion. In my case the importance of the day was a hundred times magnified, on account of the years I had waited, the road I had come, and the conscious ambitions I entertained.
Antin went on to attend Teachers College of Columbia University and Barnard College and became an advocate for immigrants' rights and a popular author and lecturer to audiences across America. Like her, you should let your vision motivate you, paving the way to educational and career success as well as making a difference for others. Asking yourself these four questions will help.
WHAT MOTIVATES YOU?
Seek to understand what really drives you, the thing you care most about. For Antin, it was education. She's a good role model. Whatever it is for you, spend as much time and energy on it as you can. Watch it take off and soar.
WHERE IS YOUR MOUNTAIN?
Get in touch with your obstacles, those forces — both internal and external — that can hold you back. Sometimes it's best not to try to climb over your mountain. Maneuver around it. Or go another way.
WHO IS YOUR MENTOR?
You will likely not make it alone. Mary Antin had her father. If you're not fortunate enough to have an engaged, supportive parent, reach outside of your family for help. Who is the one you can count on to pull you through?
WHEN IS YOUR MOMENT?
Antin's moment was her first day in an American school. What is your transformative moment, your turning point? If you've already had it, cherish it. If not, keep striving for it, make it happen; as Henry David Thoreau advises, your success will come.
Go confidently in the direction of your dreams, live the life you have imagined and you!ll meet with success unexpected in common hours.
KEY POINTS
WORD OF THE DAY
Machination – a plot or scheme.
PERSONAL CONTEXT
In 1881 Mary Antin was born into a Jewish family living in Vitebsk Governorate of the Russian Empire (present-day Belarus). When the early teen Antin emigrated with her family to Boston, education became her focus, finishing primary school, then graduating from the Girls' Latin School, eventually attending Teachers College of Columbia University and Barnard College.
HISTORICAL CONTEXT
The history of the United States is, in significant part, the story of immigration: how almost 50 million people, who came voluntarily to America, contributed to the making of one new nation out of many different cultural groups. This epic is filled with countless chapters of newcomers from all over the world. In the late nineteenth century, Mary Antin was one such newcomer.
SUCCESS PRINCIPLE
See Success Principle Worksheet
CIVICS LESSON
See Civics Lesson Worksheet
*See Mary Antin Video for more information