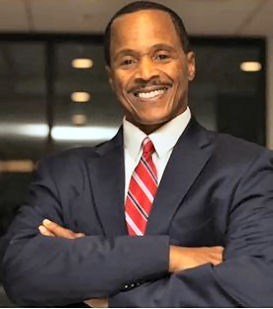 Joseph Holland ( josephholland.com) Mr. Holland is a Harlem-based author, attorney, entrepreneur, civic leader and ordained minister with almost forty years of experience serving the community. Over the course of his career Mr. Holland has produced a wealth of creative, self-help and inspirational work. From his work starting and running a Harlem homeless shelter he created (myholistichardware.com); and "The Touchstone Tools: Building Your Way To An Inspired Life" (touchstonetools.com). His most recent adaptation is "Virtues Academy", a principle-driven, historical, civics curriculum His relevant background includes the following:
Conducted in-school and after-school workshops at various NY schools, such as Thurgood Marshall Academy, College prep classes — Brothers On A New Direction ("BOND") —.
Ithaca High School ("IHS") in Ithaca, New York. In collaboration with Cornell University Dyson School of Business leads a workshop from his Touchstone Tools that Build Lives program.
He has been a motivational speaker in workshops and assemblies at over 150 middle and high schools across the U.S.
Mr. Holland is a graduate of Cornell University, where he earned a B.A. and M.A. and was an All-American and Academic All-America football player; he has served as a member of the University's Board of Trustees since 1988. Mr. Holland holds his J.D. degree from Harvard Law School and has received an honorary degree from the City University of New York Law School. His high school, Roosevelt High School in Yonkers, New York, recognized him for career accomplishments with a Wall of Fame ceremony, affirmed by the City of  Yonkers' proclamation of  "Joseph Holland Day" on June 7, 2017.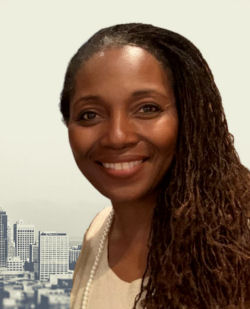 Jacqueline Holland, formerly Jacqueline Wayans, has worked with NYC public school students in innovative ways for the past twenty years. Throughout her career, she has demonstrated her passion to inform low-income and minority communities about all of the educational options available to them. She is a graduate of The School of General Studies at Columbia University, with a degree in Literature & Writing.
Jacquie is one of the founders of the highly respected, widely used www.Insideschools.org platform. As a public school advocate, she has visited and written reviews for over 450 NYC public schools throughout all five boroughs. She is the co-author of the "New York City's Best Public Schools Guides," with Clara Hemphill. Mrs. Holland has also conducted workshops for thousands of parents.
She has been an expert guest on various NYC media, such as the Brian Lehrer Show. She served as a CEC Member, Committee on Mayoral Control, as PTA President & SLT member, consulted for the Eagle Academy Foundation, and currently works in supportive housing for Lantern Community Services as the Children's Education Specialist, providing direct academic services in the Bronx.
It is important to note that Mrs. Holland is the mother of three children who've all successfully completed their education in New York City public schools. She has co-created numerous education programs, such as The Vigorous Virtues and Virtues Academy, U.S History programs with her husband, Joseph Holland, Esq. The Jacquelinecatona.com website shares the many spiritually motivating books, shows and CDs that Jacquie has produced to encourage her fellowman.