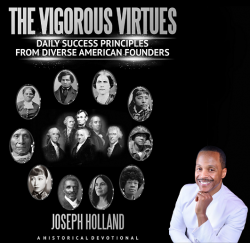 START YOUR JOURNEY TO TRANSFORMATION NOW!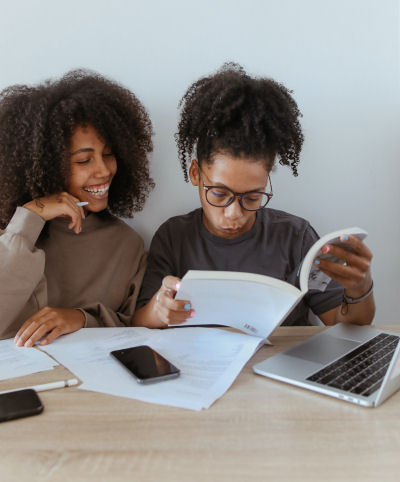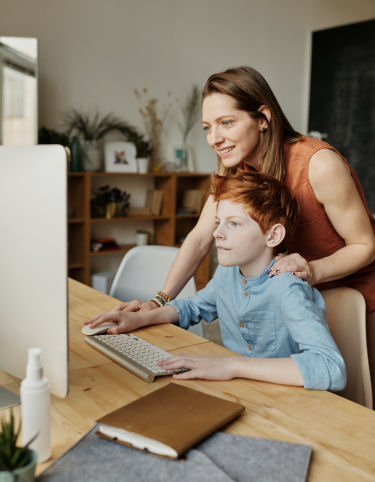 American history is an essential part of every child's education, yet school curriculums have limited history to just a mere textbook experience. Virtues Academy (VA) enlivens history through a principle-driven platform, inviting history into our homes and into the hearts with daily inspiration through diverse historical voices.
VA teaches students to re-imagine the history of America by giving them a daily focus on a powerful and diverse group of often-overlooked men and women who contributed in foundational ways to the shaping of America's character.
We are currently experiencing a shift in American historiography as some look into the nation's past and only see stories of injustice and oppression. Others emphasize the narratives of American exceptionalism. VA presents a unique resource by capturing the wisdom gleaned from history-making trailblazers who led lives of virtue, building the character that is distinctly American. VA offers these lessons from the past in ways that are easily digestible for students in the present.
Parents, teachers and students – E-learning is here to stay; remote learning has become the standard. Finding ways to creatively build structure and motivation around formal school curriculums and supplemental learning can become challenging. VA creates a virtual learning environment in which the study of history becomes relevant  to modern day problem-solving through the Twelve Vigorous Virtues.
VA is organized around these twelve virtues structured into one principle-driven daily selection. VA is a supplemental curriculum that can be used effectively in both remote learning and formal classroom environments. This simple, easy-to-engage online resource reveals the richness of cultures, builds soft skills and fosters character development through the success principles exemplified by a diverse set of historical role models.
Monthly Subscription is $19.99 a month. Yearly subscription is $199 a year

(50% savings)
What can I expect from VA Supplemental Program?
Diversity: VA recognizes the diverse composition of the historical trailblazers that have laid the moral foundation of America.. Having identifiable leadership that is reflective builds confidence. The voices of unsung heroes provide a view of the rich and unique culture that truly distinguishes America.
Social Impact: The stories of these trendsetters will inspire students to go beyond any circumstantial constraints to cultivate their own inner virtues, which can lead them to both a resolution for self-improvement and a commitment to uplift their families and communities.
Success Principles: Included are success principles gleaned from the illustrative lives of these historical figures and practical points of application through worksheets and videos. VA takes the following MLK precept to a dynamic level of execution:
"The function of education is to teach one to think intensively and to think critically. Intelligence plus character – that is the goal of true education."
VA bridges character, critical thinking and education together through the daily exploration of history.
Program Core Includes 12 themes:
Courage, Self-Discipline, Compassion, Perseverance, Teamwork, Integrity, Industriousness, Self-Reliance, Optimism, Purposefulness, Civility and Faith.
The Historical Narratives are delivered in an online PDF, plus worksheets and as a bonus, short 5 -7-minute explainer videos.
Subscription Features:
365 Inspirational Narratives
1000+ success principles
365 Daily Worksheets – view samples below
365 Daily Videos – view samples below
Thematic Blogs – view samples below
Historical database
Vigorous Virtues Book (PDF)
VA Users Guide
Act NOW! Enjoy the Covid 19 Price from $399 – $199 – a 50% savings
If you would like to learn more, be sure to subscribe to our email list.
You can contact us here.
Monthly Subscription is $19.99 a month. Yearly subscription is $199 a year

(50% savings)
Choose your subscription!
STUDENT TESTIMONIALS
I learned a lot of life lessons, and it changed my train of thought.
TTTeens is a great opportunity to try and improve yourself as a person. I learned a large amount in such a short time, and the content was very dense but doable.
I enjoyed us working together and then presenting our work so others can see how our classmates think.
I changed my way of thinking because I know what I want in the future and I take opportunities more seriously now.
This program is very useful. It teaches you life skills and tips that aren't taught elsewhere. By being exposed to these things at an earlier age, you'll be more prepared to take on the challenges of life and become more successful.
It really opened my mind to where I'm going to see myself in the future.
I have been limiting my friendship with some people who would have a negative effect on my life. I have been time managing myself and planning what important.
I like how it made me think about my life. I learned many things about my attitude.
TEACHER TESTIMONIALS
The best part of the program was the "utilization of the tools". Students simply did not "read" about the Tools but we "USED" the tools – TOOLS IN ACTION. . . . The most significant thing I feel students learned from the program is a better realization of their abilities as a student and what they can contribute to the world. . . . I loved the book! . . . I believe the Tools are excellent in helping students realize their optimal potential.
Each week students looked forward to the lessons. It was my hope the students incorporated the principles learned from each lesson into their daily lives. The discussions were the best part of the program . . . The students were engaged and they enjoyed the program. . . . They learned how to apply these tools to their everyday lives.
I enjoyed how the writing activity made the students reflect on their lives and form a reaffirming statement. With that, I think the students who benefited most were the ones who said it out loud. I think the solution is student comfort which relates back to building  rapport with the students