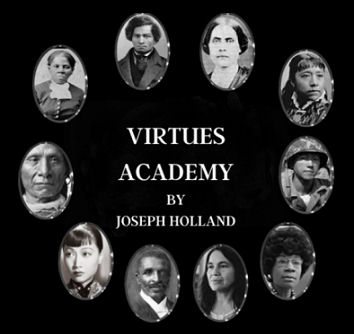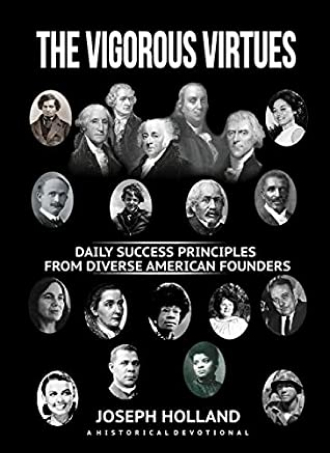 This 365-day devotional brings new meaning to "American Founder" by highlighting an array of historical figures.
The inspirational readings re-imagine the history of America, featuring powerful, often-overlooked men and women of all races, backgrounds, and creeds who have made lasting contributions to America's founding principles.

What You Will Find On Virtues Academy

Readings that provide success principles

200 history-based, daily readings about inspirational historical role models
700+ Success Principles
200 concise worksheet reinforcing the importance of applying those principles
VA Historical Searchable Database by theme, historical figure, gender, ethnicity and year
VA Leader's Guide
Exemplary stories from America's past

This 40-week curriculum has 200 diverse exemplary role models students will gain academic knowledge as well as socio-emotional learning (SEL), enabling them to connect the dots between the attainments of these trailblazers and their own purpose-driven endeavors.
Narratives demonstrating the rich diversity of American influence

Illustrative stories of historical figures — Asian, Black, Native American, Hispanic and White — who create a collage of uplifting voices.
Themes that target specific virtues

Have at your fingertips resource that targets and helps build specific virtues like: Compassion, Perseverance, Teamwork, Integrity, Self-discipline, Civility and Faith.
VA is especially important during these turbulent times of pandemic recovery and cultural divisiveness. The civic values of VA empower young people to make right choices on their success journey, not only to battle adversity and extremity and to overcome them; they will also be inspired to make contributions, like the historical role models they study, towards the betterment of society.
I learned a lot of life lessons, and it changed my train of thought.
This program is very useful. It teaches you life skills and tips that aren't taught elsewhere. By being exposed to these things at an earlier age, you'll be more prepared to take on the challenges of life and become more successful.
I learned to help others more and stop being so selfish with only trying to get what I want, and building myself to others visions and goals.
It really opened my mind to where I'm going to see myself in the future.
I have been limiting my friendship with some people who would have a negative effect on my life. I have been time managing myself and planning for what's important.
I changed my way of thinking because I know what I want in the future and I take opportunities more seriously now.
I feel there is a lot to learn. . . . You will experience things that will help you grow. . . . I think this can help anyone. This can really change the way you work and think.
I like how it made me think about my life. I learn many things about my attitude.
This curriculum is available directly to Schools and School Districts.
Contact: info@virtuesacademy.com for information and pricing details.
Thank you.