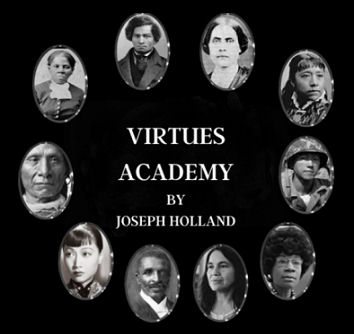 WORD OF THE DAY
PERSONAL CONTEXT
HISTORICAL CONTEXT
SUCCESS PRINCIPLE
CIVICS LESSON
PLAN TO MAKE A DIFFERENCE
The Puerto Rican people, in fact, are more than just a politically mature people. I sincerely and proudly believe that in their hinterland of the world they constitute the best rural school of democracy in America today . . .
Luis Muñoz Marín
In 1898, as a consequence of America's victory in the Spanish-American War, Puerto Rico was ceded by Spain to the United States. Nineteen years later the Jones Act made the people of Puerto Rico U.S. citizens. During the 1930's, when significant numbers of Puerto Ricans migrated to New York and other large U.S. cities, journalist Luis Muñoz Marín returned from America back to his native Puerto Rico. Muñoz Marín discovered that countless Puerto Ricans were unemployed, victims of hurricane-ravaged sugar crops. He committed himself to make a Purposefulness difference, advocating for democratic practices, economic recovery and agricultural reform, which paved the way for the industrialization of the island's economy. Recognized for his exemplary community service, Muñoz Marín was elected to the Puerto Rican Senate and became Senate President in 1940. In May 1945, he made a speech that was broadcast over the CBS network, in which he emphasized that Puerto Rico's right to self-determination be recognized.
It is these people, so politically sound and so economically harassed, that are now contributing to the peace effort, as they are contributing to the war effort. They are now proposing to the Congress and the government of the United States a plan
for self-determination. This plan may well serve as a basis for dealing with the colonial problem in many other parts of the world as well as in Puerto Rico. It should also help the United States in clarifying, maintaining, strengthening, and developing that leadership of hardpressed mankind everywhere which is of such decisive importance to world justice and world peace.
On January 2, 1949, Muñoz Marín became the first elected governor of Puerto Rico, eventually earning the title of the "Father of Modern Puerto Rico". His rise to political prominence resulted from his plan to make a difference. Follow his example. Plan to make a difference by practicing these principles in your life.
CLEAR PURPOSE
Possessing a clear purpose for your life is one of the most important factors in keeping you on track in the midst of life's storms. Muñoz Marín purposefully returned to his homeland where he rose in political leadership to serve his people. Mother Teresa articulated the great impact that your purposefulness can have. I alone cannot change the world, but I can cast a stone across the waters to create many ripples.
CONCERN FOR OTHERS
Check your attitude: selfless is better than selfish. If you truly want to make a difference, you must develop the habit of putting the interests of others ahead of your own. Start this new habit by doing something today that prioritizes your selflessness over selfishness.
COMPELLING PRIORITIES
Align everything you do with your overall purpose. Muñoz Marín succeeded because he stayed focused on the priority of advocating for the improved lives of his fellow Puerto Ricans. Get in Purposefulness the habit of thinking ahead to what's most important; let nothing get in the way of getting that done.
COMMON GROUND
Don't face life alone. Improve intercultural understanding by helping people of different backgrounds to walk together towards new destinations. Be willing to be that bridge that leads people to heretofore undiscovered common ground. Purposefulness
KEY POINTS
WORD OF THE DAY
Heretofore – before this time or up to now.
PERSONAL CONTEXT
Born in Puerto Rico, Muñoz Marín was raised between there and New York City, where he settled as young adult. After making it through some personal and professional troubles, he returned to Puerto Rico and launched his trailblazing political career.
HISTORICAL CONTEXT
As governor of Puerto Rico, Muñoz Marín endured much opposition, some of it violent, including surviving an assassination attempt. Yet he was able to call a Constitutional Convention of Puerto Rico and rallied support for it; 82% of the people of Puerto Rico supported it the United States Congress approved it in 1952.
SUCCESS PRINCIPLE
See Success Principle Worksheet
CIVICS LESSON
See Civics Lesson Worksheet
*See Muñoz Marín Video for more information