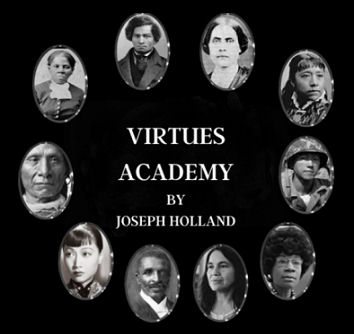 WORD OF THE DAY
PERSONAL CONTEXT
HISTORICAL CONTEXT
SUCCESS PRINCIPLE
CIVICS LESSON
PERSEVERE TO BECOME WHO YOU TRULY ARE
There seems little for me in Hollywood, because, rather than real Chinese, producers
prefer Hungarians, Mexicans, American Indians for Chinese roles.
Anna May Wong
In 1922 Hollywood released its first technicolor feature, "The Toll of the Sea." 17-year-old Chinese American actress Anna May Wong starred in her first leading role, playing Lotus Flower, a young Chinese girl who falls in love with an American man, but she drowns herself after he breaks her heart. This denouement was consistent with the culture of that era that forbade interracial marriages. The New York Times described her performance:
Miss Wong stirs in the spectator all the sympathy her part calls for and she never repels one by an excess of theatrical 'feeling'. She has a difficult role, a role that is botched nine times out of ten, but hers is the tenth performance. Completely unconscious of the camera, with a fine sense of proportion and remarkable pantomimic accuracy . . . She should be seen again and often on the screen.
Her captivating screen presence and exceptional acting ability notwithstanding, Wong was incessantly cast as either the naïve "Butterfly" innocent or, more often, as the deceitful "Dragon Lady" villain. She reflected on the discrimination that plagued her career.
Why is it that the screen Chinese is always the villain? And so crude a villain — murderous, treacherous, a snake in the grass! We are not like that. How could we be, with a civilization that is so many times older than the West.
Confronted by the prevailing prejudice against mixed race onscreen couples, Wong humbled herself to play supporting roles in numerous films and eventually gained international recognition as the first Chinese American movie star. She endeavored to escape this stereotypical type casting by going abroad. In 1928 she left for Europe and was a sensation in Germany, Austria and England, starring in opera, film, and on stage. Wong's success abroad eventually led her back to Hollywood with greater stature if not better roles, so she branched out. Wong performed on radio and developed a cabaret act, touring globally throughout the 1930's and 1940's. She sang songs in Cantonese, English, German, French, Swedish, Danish and other languages. During World War II she played the lead in "The Lady from Chungking", a Hollywood war film that flipped the script: the Chinese heroes were portrayed by Chinese Americans while the Japanese villains by European Americans. And in 1951 Wong starred on television in "The Gallery of Madame Liu-Tsong", a primetime series that was written specifically for her; she played a Chinese art dealer in the title role that used her birth name.
Wong endured a career of vicissitude and held on until she garnered roles that allowed her to be who she truly was. You, too, should persevere to be who you truly are by putting the 8 R-Principles into practice; be sure to:
REJECT the stereotypes: don't let the negative views of others define who you are.
RECALL all of your successes and meditate on them.
REDUCE the volume of your critics and increase the volume of your supporters.
REFLECT on your talents and abilities, embracing and cultivating the gifts that make you special.
REFUSE to think too much about the failures of the past or the possibilities for future; focus on being your best self in the present.
RESEARCH solutions instead of complaining about problems.
REHEARSE your inspirational sayings and uplifting prayers; memorize them; declare them often.
REACH for the best version of you!
KEY POINTS
WORD OF THE DAY
Pantomimic – the telling of a story without words, by means of bodily movements, gestures, and facial expressions.
PERSONAL CONTEXT
Born Wong Liu-tsong (Liu-tsong literally means "willow frost") in 1905 to second generation Chinese American parents, Anna May Wong was a teenager, laboring for over two years as an extra on Hollywood sets while a student, before her break came.
HISTORICAL CONTEXT
In the early 20th century there were laws against interracial marriages that targeted Asian Americans. One such law — the Cable Act — retroactively stripped U.S. citizenship from anyone who married "an alien ineligible for citizenship," which — under the racial quota system of the time — denoted Asian Americans.
SUCCESS PRINCIPLE
See Success Principle Worksheet
CIVICS LESSON
See Civics Lesson Worksheet
*See Anna May Wong Video for more information