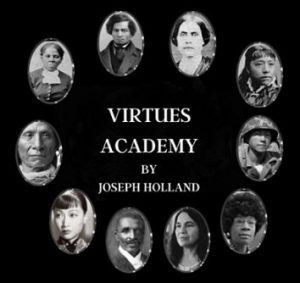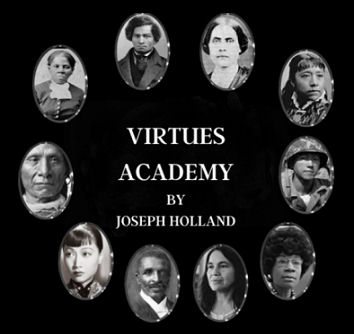 WORD OF THE DAY
PERSONAL CONTEXT
HISTORICAL CONTEXT
SUCCESS PRINCIPLE
CIVICS LESSON
WORK HARD TO BLAZE TRAILS
When you were born, you cried and the world rejoiced. Live your
life so when you die the world cries and you rejoice.
Native American Proverb
In 1928, when she was five years old, Betty Mae Tiger Jumper, also known as Potackee, was forced to move from the Seminole camp near Indiantown, Florida, because her life was in danger. Some medicine men in Jumper's Seminole tribe were so strongly against intermarriage that they threatened to kill her because her father was white. Jumper's great-uncle intervened, relocating her family to a reservation in another county where they would be safe. Reflecting later on the lessons of her early life, Jumper stated:
I had three goals in my life. To finish school, to take nurse's training and come
back and work among my people, and to write three books.
Education was a challenge. Seminole children were not accepted in white or black schools in Florida's segregated school system. Jumper had to go to North Carolina to attend a federal Indian boarding school. She worked hard at her studies, becoming the first of her Seminole tribe to read and write English. After graduating high school — also the first from her tribe to achieve this – Jumper was off to Oklahoma where she enrolled in the nursing program at the Kiowa Indian Hospital.
With her nursing degree in hand, Jumper returned to Florida and was confronted by the tribal tradition of health care only being administered by medicine men. She decided to get additional training, understanding that health care education would be as important as service delivery. She went on to do nursing for forty years, traveling to various Native American communities, inoculating countless children with vaccinations for the first time, convincing patients to go to hospitals as needed — laboring to provide better health care for the Seminole tribe.
The tribe recognized her hard work, electing Jumper its first female chief. She took over a near bankrupt organization; before the end of her tenure the tribe was well in the black. She also co-founded and served as editor of the tribe's first newspaper, wrote three books, and was appointed by President Nixon to the National Congress on Indian Opportunity.
Jumper worked hard and she blazed trails in the process. You can do the same when you:
SET YOUR GOALS
When she was young Jumper figured out what she wanted to do with her life. The earlier you figure it out for yourself, the sooner you will plug into what really motivates you. What makes you tick? Once you put your finger on it, write down the goals to get you there. And give yourself a head start in this competitive world by working towards your dreams just as soon as they're clear to you.
STRENGTHEN YOUR WORK ETHIC
Your willingness to work hard — not your natural talent or good looks — is the most important factor in achieving success. Whether at school or on the job, Jumper just kept working hard. Check yourself: your time — are you spending more time playing games than self-improving? . .. your energy — is my diet/exercise/rest regimen preparing me for maximum output? . . . your
heart: am I really willing to give things up in order to get ahead? . . .
SECURE YOUR SKILLS
To secure the necessary skills to pursue her dream, Jumper first went from Florida to North Carolina, then to Oklahoma. By securing her skills, Jumper put herself in the best position to succeed and to serve. Her example highlights this precept. Before you try to climb the ladder of success, make sure it's leaning against the right wall.
SERVE THOSE IN NEED
In everything you do, approach it with a servant mindset. Endeavor to add value to others. Always remember — at the end of every day, making a difference is worth more than making a dollar.
KEY POINTS
WORD OF THE DAY
Inoculate – treat (a person or animal) with a vaccine to produce immunity against a disease.
PERSONAL CONTEXT
Born in 1923, Jumper was of mixed parentage: her mother was a Seminole woman of the Snake clan; her father was a French trapper. Because of tribal traditions against interracial marriages, she had flee to another reservation.
HISTORICAL CONTEXT
Growing up, Jumper only spoke her tribal languages: Mikasuki and Creek. Many Native American tribes, intent on preserving their culture, didn't encourage their people to English. Determined to further her education, Jumper broke with tradition, not only to read and write English but also to learn non-tribal health care practices that she believed would help indigenous communities.
SUCCESS PRINCIPLE
See Success Principle Worksheet
CIVICS LESSON
See Civics Lesson Worksheet
*See Betty Mae Tiger Jumper Video for more information