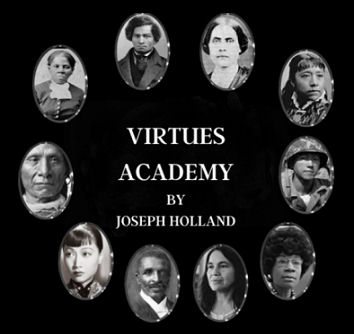 WORD OF THE DAY
PERSONAL CONTEXT
HISTORICAL CONTEXT
SUCCESS PRINCIPLE
CIVICS LESSON
BUILD YOUR OWN RUNWAY
The most effective way to do it is to just do it.
Amelia Earhart
In December 1920, spending a leisurely afternoon with her father, 23-year-old Amelia Earhart took a 10-minute airplane ride and remarked after the flight, "I knew I had to fly." In her early twenties, Earhart worked several jobs — truck driver, stenographer, photographer — to save the $1,000 that she needed for flying lessons. To reach the airfield for those lessons, she had to walk four miles after taking the bus to the end of the line.
Her airborne training regimen continued over the next decade, leading to a historic moment. On May 20, 1932, Earhart took off from Harbour Grace, Newfoundland, in her single engine Lockheed Vega 5B, intending to land in Paris. Icy conditions, strong winds and mechanical problems confronted her throughout the almost 15-hour flight. When Earhart touched down in a pasture at Culmore, north of Derry, Northern Ireland, she became the first woman to fly solo nonstop across the Atlantic.
Earhart's self-discipline paid off with an epochal breakthrough. Lessons from her experience articulated in her own words — will help you build your own runway and take off with great success.
HARDSHIP CONFRONTS YOU
Some of us have great runways already built for us. If you have one, take off. But if you don't have one, realize it is your responsibility to grab a shovel and build one for yourself and for those who will follow after you.
Making decisions that are averse to your economic self-interest may be one of the hardest things you'll ever face. Earhart sacrificed more lucrative opportunities to pursue her passion of flying. Like her, give up to go up!
HORIZONS BEFORE YOU
Experiment! Meet new people. That's better than any college education . . . By adventuring about, you become accustomed to the unexpected. The unexpected then becomes what it really is . . . the inevitable.
Go somewhere you haven't been before. When you venture out to new territory, you stretch yourself in new ways. First imagine the new you, then live your life accordingly.
HEART WITHIN YOU
Everyone has ocean's to fly, if they have the heart to do it. Is it reckless? Maybe. But what do dreams know of boundaries?
Keep your eyes on the summit; your heart fixed on your dream; it's the best way to make it up the rough side of the mountain. Look to the silver lining in the clouds to get across your oceans of discipline.
HOPE AWAITS YOU
The most difficult thing is the decision to act. The rest is merely tenacity. The fears are paper tigers. You can do anything you decide to do. You can act to change and control your life and the procedure. The process is its own reward.
One of the ironies about personal sacrifice is that somehow the struggle actually makes the achievement that much more satisfying in the end. The inner journey to discipline is not suffering for suffering's sake; it's the hopeful process of daily progress towards a fulfilling goal. Find joy in the. trek past the pain to the gain. Learn to celebrate each step you take along the pathway to success.
KEY POINTS
WORD OF THE DAY
Epochal – forming or characterizing an epoch; uniquely or highly significant.
PERSONAL CONTEXT
Born in Kansas in 1897, Earhart was drawn to youthful adventure, a passion that grew and led to her career as a trailblazing aviator. Tragically, she was declared dead at the age of 41, 18 months after her plane disappeared over the central Pacific Ocean, during a circumnavigational flight of the globe; it was her attempt to become the first woman to complete such a flight.
HISTORICAL CONTEXT
Five years after Charles Lindbergh did it in 1927, Earhart became the first woman to make nonstop achieve such a feat. She received the United States Distinguished Flying Cross. She went on to become visiting faculty in aeronautical engineering at Purdue University as well as an inspirational advocate for women's causes.
SUCCESS PRINCIPLE
See Success Principle Worksheet
CIVICS LESSON
See Civics Lesson Worksheet
*See Amelia Earhart Video for more information