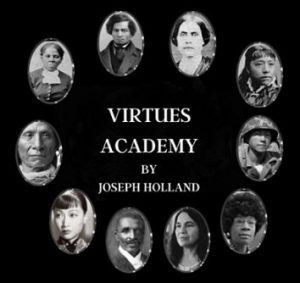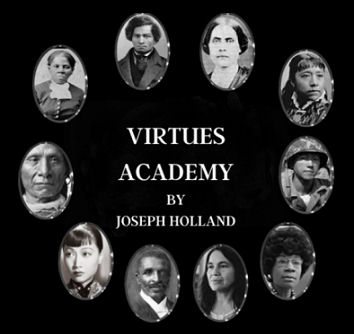 WORD OF THE DAY
PERSONAL CONTEXT
HISTORICAL CONTEXT
SUCCESS PRINCIPLE
CIVICS LESSON
LEAVE A LEGACY OF FAITH
Believe in yourself, learn, and never stop wanting to build a better world.
Mary McLeod Bethune
Born in 1875 on a small South Carolina rice and cotton farm, Mary McLeod Bethune started working the fields with her sixteen siblings at age five. Determined to learn, McLeod Bethune was the only family member to walk five miles to the one-room black schoolhouse. Her commitment to educating herself evolved into a calling to educating others, especially young Black women. In October 1904 she rented a small house in Daytona, Florida and launched the Educational and Industrial Training School for Negro Girls. Her students rose at 5:30 a.m. for Bible study and labored at class work through the day, finishing at 9 p.m. In addition to traditional academic regimen of english, math and science, the curriculum emphasized employable skills and self-sufficiency such as millinery, dressmaking and cooking.
In 1931 she merged her school with an all-boys school to form Bethune-Cookman College, and within ten years this coeducational junior college attained full college status with a four-year curriculum. By this time McLeod Bethune was working with President Franklin Roosevelt as a member of his "Black Cabinet", helping him shape public policy concerning Black people. Bethune-Cookman University operates to this day as a private, co-ed, historically black university located in Daytona Beach, Florida; its 2018 enrollment was well over 4,000 students.
Part of McLeod Bethune's rich legacy are success principles that she lived and taught. Take special note of the following precepts, stated in her own words; seek to live them out.
LEAN INTO YOUR FAITH
Faith is the first factor in a life devoted to service. Without it, nothing is possible. With it, nothing is impossible.
LIFT YOURSELF UP
I plunged into the job of creating something from nothing . . . Though I hadn't a penny left, I considered cash money as the smallest part of my resources. I had faith in a living God, faith in myself, and a desire to serve.
LEARN TO BELIEVE IN OTHERS
World peace and brotherhood are based on a common understanding of the contributions and cultures of all races and creeds.
LEVEL PLAYING FIELD
What does the Negro want? His answer is very simple. He wants only what all other Americans want. He wants opportunity to make real what the Declaration of Independence and the Constitution and the Bill of Rights say . . . While he knows these ideals are open to no man completely, he wants only his equal chance to obtain them.
LET YOUR TRADITIONS ENLIGHTEN
If we have the courage and tenacity of our forebears, who stood firmly like a rock against the lash of slavery, we shall find a way to do for our day what they did for theirs.
LINGER NOT IN THE LIGHT
In each experience of my life, I have had to step out of one little space of the known light, into a large area of darkness. I had to stand awhile in the darkness, and then gradually God has given me light. But not to linger in. For as soon as that light has felt familiar, then the call has always come to step out ahead again into new darkness.
LIFELONG QUEST
The drums of Africa still beat in my heart. They will not let me rest while there is a single Negro boy or girl without a chance to prove his worth.
LOOK IN FOR TREASURE
Invest in the human soul. Who knows, it might be a diamond in the rough.
LOOK OUT FOR HOPE
There is a place in God's sun for the youth "farthest down" who has the vision, the determination, and the courage to reach it.
LOVE TO SERVE
The progress of the world will call for the best that all of us have to give.
LEAVE A LEGACY OF FAITH
I leave you love. I leave you hope. I leave you the challenge of developing confidence in one another. I leave you respect for the use of power. I leave you faith. . . .
KEY POINTS
WORD OF THE DAY
Tenacity – the quality or fact of being very determined; determination.
PERSONAL CONTEXT
As a young girl, Bethune helped her mother deliver "white people's" wash. During one of those forays she went into a nursery and picked up a children's book, only to have a white child tell her she didn't know how to read, snatching the book away. Her commitment to education was seeded in that moment.
HISTORICAL CONTEXT
To launch the Educational and Industrial Training School for Negro Girls, Bethune had a $1.50 in savings to invest towards the $11.00 monthly rent for the small house. She organized the parents of her half dozen along with members of local churches to fundraise, making lunches and snacks for local workers. Volunteer support and charitable contributions sustained Bethune's school through the first year, after which she had 30 students; it continued to grow and make a difference.
SUCCESS PRINCIPLE
See Success Principle Worksheet
CIVICS LESSON
See Civics Lesson Worksheet
*See Mary McLeod Bethune Video for more information